Work and Learn > Feelif Pro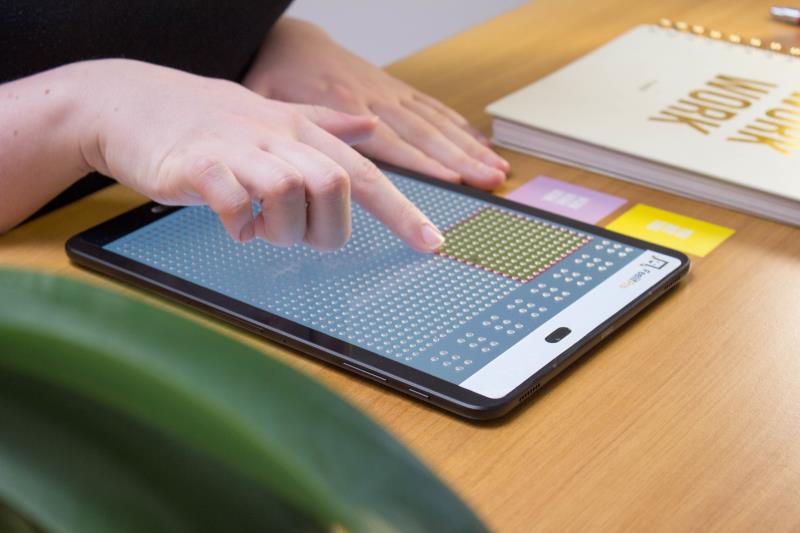 Powered by Samsung Tablet: Galaxy Tab S5e, SM-T725 (LTE) with 10.5" screen display
Haptics tactile guides, accompanied by clear audio descriptions and instructions
Comes with Feelif Education apps (e.g. Learning Braille, Shapes, Draw, Geometric Functions)
Comes with Feelif Games apps (e.g. Tic-Tac-Toe, Chess, Snakes & Ladders, Connect Four, Farm Game, Memory, Battleships)
Comes with FeelBook Maker app - Specialised software for teachers and parents to create tactile books for use by persons with visual impairment
Screen resolution: 1600 x 2560 pixels
Storage options: 64GB + microSD slot
Languages: English, German, French, Turkish, Slovenian, Swedish.